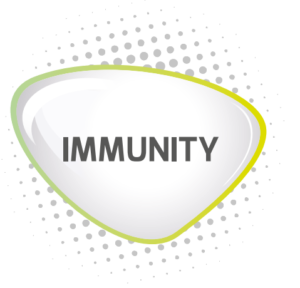 Immunity
---
S. boulardii immune functions
The unique probiotic yeast Saccharomyces boulardii, highly recommended for its gut health benefits, also shows a strong impact on the immune system. Supported by several in vitro and in vivo studies(2, 3, 5) showing its mechanisms of action, the yeast and its relationship to the immune response has been studied with human clinical trials as well(1,4).

[Caetano, 1986] – Immune parameters activation in healthy human
Results after 7 days compared to baseline:
Significant increase of erythrocytes (red blood cells) transporting immune complex antigen-antibody.
Significant increase of leucocytes (white blood cells) protecting the body against invading microorganisms.
Significant in vitro increase of protein C3 involved in the complementary system and contributing to the innate immunity.

[Ozkan, 2007] – Immune response enhancement in children with acute gastroenteritis (for other marketing use than food/dietary supplement)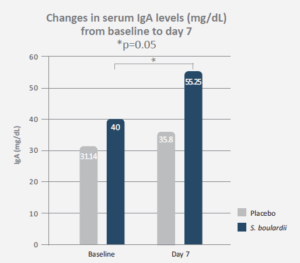 Results after 7 days compared to baseline with S. boulardii:
Significant increase of IgA levels.
Significant decrease in C-reactive protein levels.
Significant increase of CD8 lymphocytes levels. Significant higher increase in probiotic group than placebo on day seven.
S. boulardii immunological modes of action
Powerful yeast-based ingredients for immunity
Lallemand Health Solutions provides relevant yeast derivatives to be combined with S. boulardii for immunity.

Inactivated whole cell yeast enriched in vitamins and minerals
---
1. Lalmin® VitaD
Inactivated whole cell yeast S. cerevisiae with elevated levels of vitamin D produced thanks to an innovative process: subjection to UV-light same process as in human skin. Lalmin® Vita D is a natural and vegan source of vitamin D.
2. Lalmin® Se
Selenium yeast S. cerevisiae converting inorganic selenium from the media into safe organically bound selenium during the fermentation process. Lalmin® Se is considered as source of selenium naturally rich in selenomethionine.
3. Lalmin® Zn
Zinc enriched yeast providing elevated levels of organically bound zinc thanks to the addition of the mineral into the yeast environment.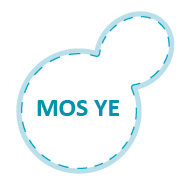 Yeast cell wall
---
MOS YE
Yeast extract from S. cerevisiae naturally rich in manno-oligosaccharides (35-45% of MOS) and containing mannoproteins part of the yeast cell wall released via an enzymatic hydrolysis.
References: (1) – Ozkan, 2007. Effect of Saccharomyces boulardii in children with acute gastroenteritis and its relationship to the immune response. J Int Med Res. 2007;35(2):201–212. (2) – Qamar, 2001. Saccharomyces boulardii stimulates intestinal immunoglobulin A immune response to Clostridium difficile toxin A in mice. Infect Immun. 2001;69(4):2762–2765. (3) – Stier, 2016. Influence of Saccharomyces boulardii CNCM I-745 on the gut-associated immune system. Clinical and Experimental gastroenterology. 2016;9 269-279. (4) – Caetano, 1986. Immunopharmacological effects of Saccharomyces boulardii in healthy human volunteers. Int J Immunopharmacol. 1986;8(3):245–259. (5) – Pais, 2020. Saccharomyces boulardii: What Makes It Tick as Successful Probiotic? J of Fungi. 2020; 6(2), 78.